#LONGHAIRDONTCARE CHALLENGE
The official #longhairdontcarechallenge regimen!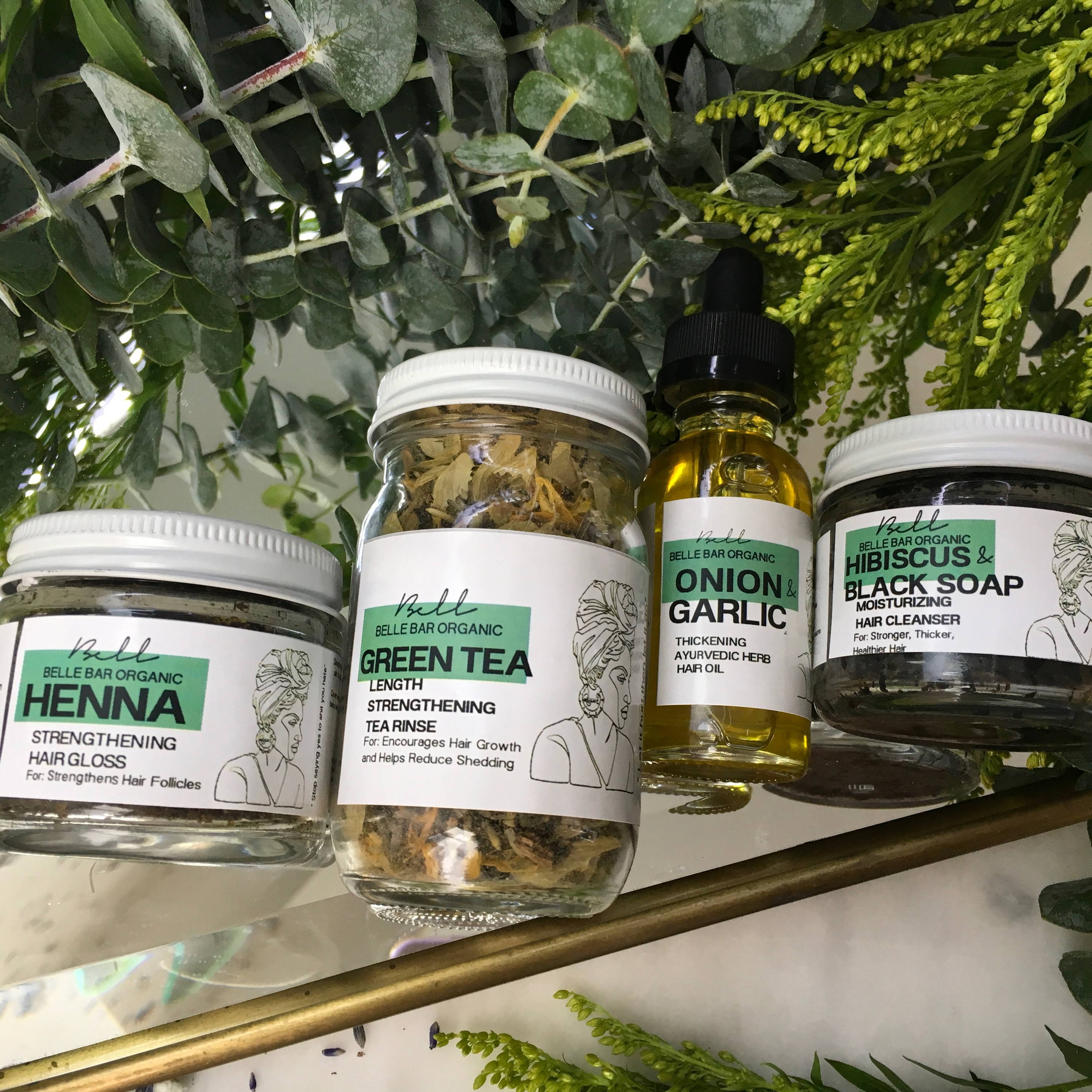 Join us as we go on a 60-day hair journey to strengthen, revitalize, grow and thicken our hair using all natural Ayurvedic ingredients. 
Week 1
STEP #1 - PRE-POO
on wash day or the night before
Spritz hair with water

Section and pin hair into 6 twists

Apply 1-2 squirts of the dropper

The Onion & Garlic Thickening Ayurvedic Herbs Hair Oil

in your scalp working your way down the length of your hair per section.

With fingertips or massager, starting from the scalp down to the length of the hair, massage for 30 seconds and re-pin

Cover your head with a plastic cap

Leave in for minimum of 30 minutes or leave overnight

Use a hair scarf to tie your hair overnight
Tip: Sit under dryer for 20 mins for added or deeper penetration.. Saturate ends of hair to help with split ends. Hair with Low porosity should def sit underneath heat to really open up the hair shaft.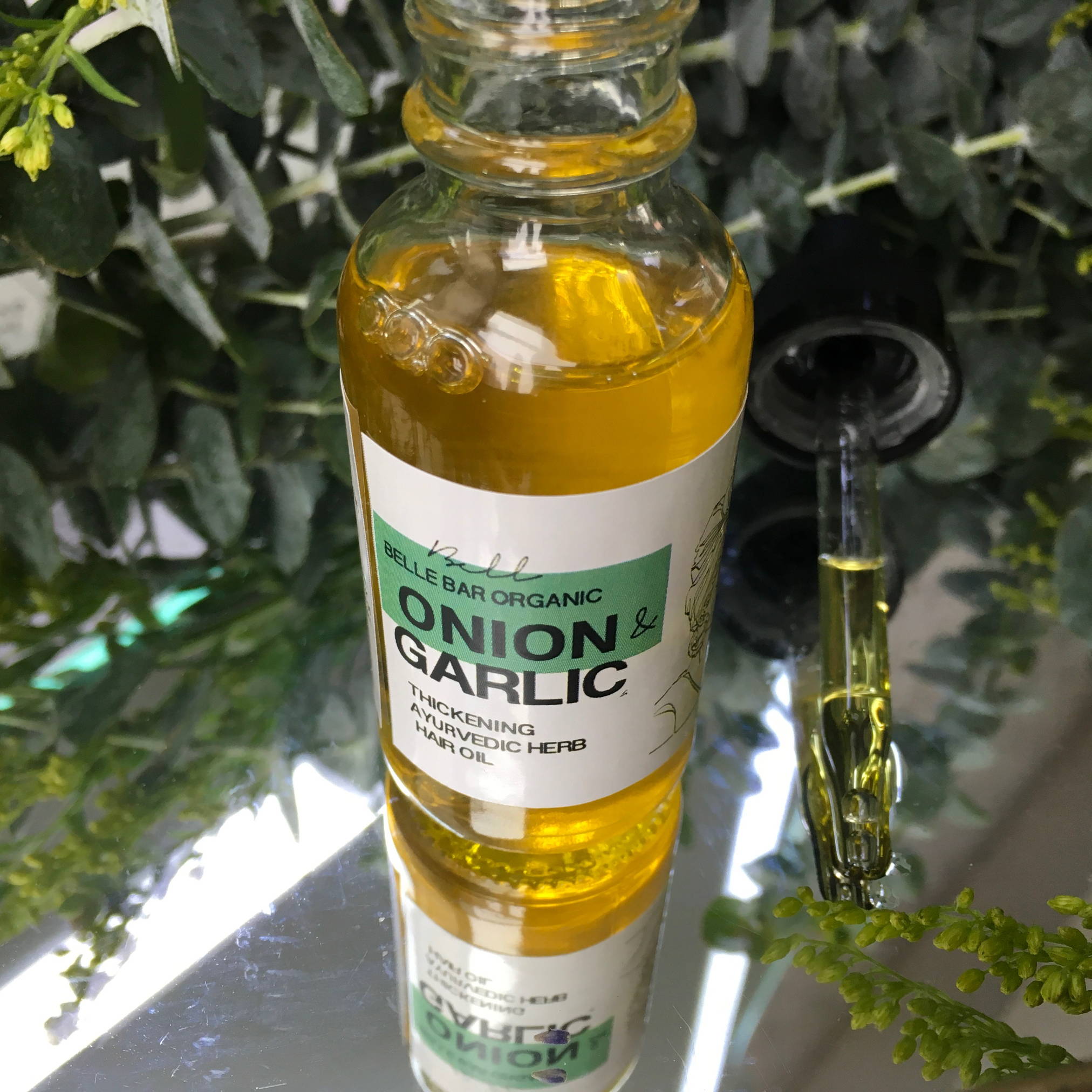 With hair still in sections apply

The Hibiscus & Black Soap Moisturizing Hair Cleanser

Add 1 teaspoon of cleanser paste into an 8 oz applicator bottle

Fill the bottle with warm water to the top  

Shake the bottle until the cleanser is melted

Un-twist hair one section at a time

Apply soapy water directly onto hair from scalp to ends in a combing method.

With fingertips gentle massage scalp and hair adding more soapy water as needed, until you build a good lather

Rinse cleanser completely out of your hair

Using a t-shirt squeeze excess water out of your hair
Tip: Depending on the length and thickness of your hair you may have to rinse 3-4 times. Do not apply cleanser straight from the jar and directly on hair it will get stuck in your tresses and take longer to wash out. Always melt the cleanser with warm water first. To prevent tangles, work from ends of hair up to scalp. Use an old t-shirt to dry your hair, it prevents breakage.
In bowl mix

1-2 teaspoon

of your

Henna or Cassia Strengthening Hair Gloss

Add 3 tablespoons of warm water or Aloe Vera Juice to mixture to help unfold benefits quicker

Mix the water and the hair mask together and press out all of the lumps.

Add 1 Cup of

your favorite moisturizing conditioner and or 1 cup of your blended fresh ingredient ( Aloe Leaf gel, Okra or Flaxseed creates super slip). You can also use Pumpkin, Banana or Avocado.

Mix, press out or blend well to a consistency of baby food and strain

Section and pin hair in 6 twist

Apply mix on your hair all the way down to the ends

Comb with wide tooth comb or fingers from ends to scalp

Leave in for minimum 1 hour

Cover your head with a plastic cap
Once again Sit under a hair dryer for at least 20 minutes for deeper penetration.
Co wash hair

2-3 times with conditioner using cool water to make sure all ingredients are out of your hair

Use an old t-shirt to squeeze excess water out of your hair

Apply Leave in conditioner
Tip: Henna and Cassia are strengthening protein hair treatment. Use every other week to maintain strong strands. Using ever weak can add too much strength and can cause hair to lose elasticity and become prone to breakage. If you are experiencing overload, stop using the henna treatment, use a moisturizing treatment every week until your hair feels balanced again.
Henna will leave a reddish hue to hair overtime. Cassia will leave a yellowish hair to silver/white strands overtime.
For extra slip - If you use a fresh ingredient remember to blend and strain it using a cheesecloth to prevent bits and pieces from getting in your hair.  
Boil okra or flaxseed to release slip, then strain.

Aloe creates awesome slip when you cut and scoop out the gel inside the leaf and blend then strain.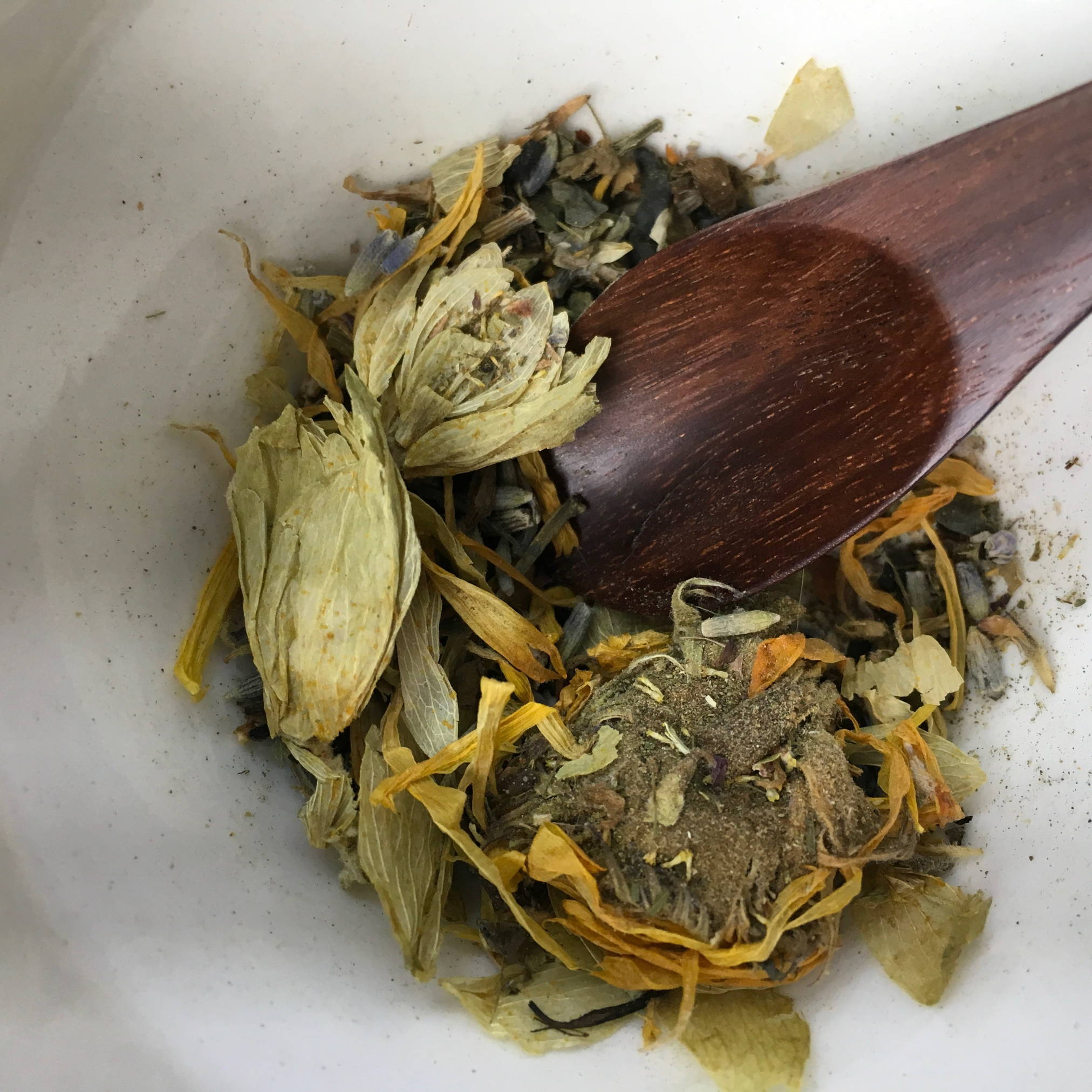 STEP #4 - TEA RINSE/ CURL REFRESHER

Brew 1- 2 teaspoons of

 

Green Tea Length Strengthening Tea

in provided teabag, in 1 cup of water

Let the tea cool for at least an hour. I would start brewing before you start your wash, that way you do not have to wait.

Take your tea water and put it in a spray bottle. Squeeze the tea bag to get any final goodies out.

Use a spray bottle to saturate hair with tea

Can also be used to mist hair to set braid outs or twist outs .

Add to deep condition hair mask to for extra strength.  

As a curl refresher, spritz 3x a week on scalp and length of hair
Tip: Steep tea overnight for added benefits. As a leave-in help reduce breakage.  Brew a new batch of tea water every week., and  KEEP THE SPRAY BOTTLE IN THE REFRIGERATOR. THERE ARE NO PRESERVATIVES SO THE SHELF LIFE IS VERY SHORT.
The tea rinse can be used in three ways...
Can also be used to mist hair to set braid outs or twist outs .

Add to deep condition hair mask to for extra strength.  

 

As a curl refresher, spritz 3x a week on scalp and length of hair
STEP #5 - MOISTURE AND SEAL

Section damp hair in 6 twist

Apply leave-in conditioner

Apply 2-3 droppers of

Onion & Garlic Thickening Ayurvedic Herbs Hair Oi

l

from scalp to ends of hair. 1 teaspoon for your entire hair

Seal with your favorite hair butter

(Belle Bar's Argan Oil Shine & Moisture Hair Butter

, or Mango Butter, Shea Butter etc..)

Gently massage for 3 minutes
STEP #6 - STYLE AS USUAL
During a challenge, Low manipulation styles like buns and twists, pinned up or back styles, head wraps are awesome to protect hair. BE CAREFUL WITH YOUR EDGES! Don't slick back too much!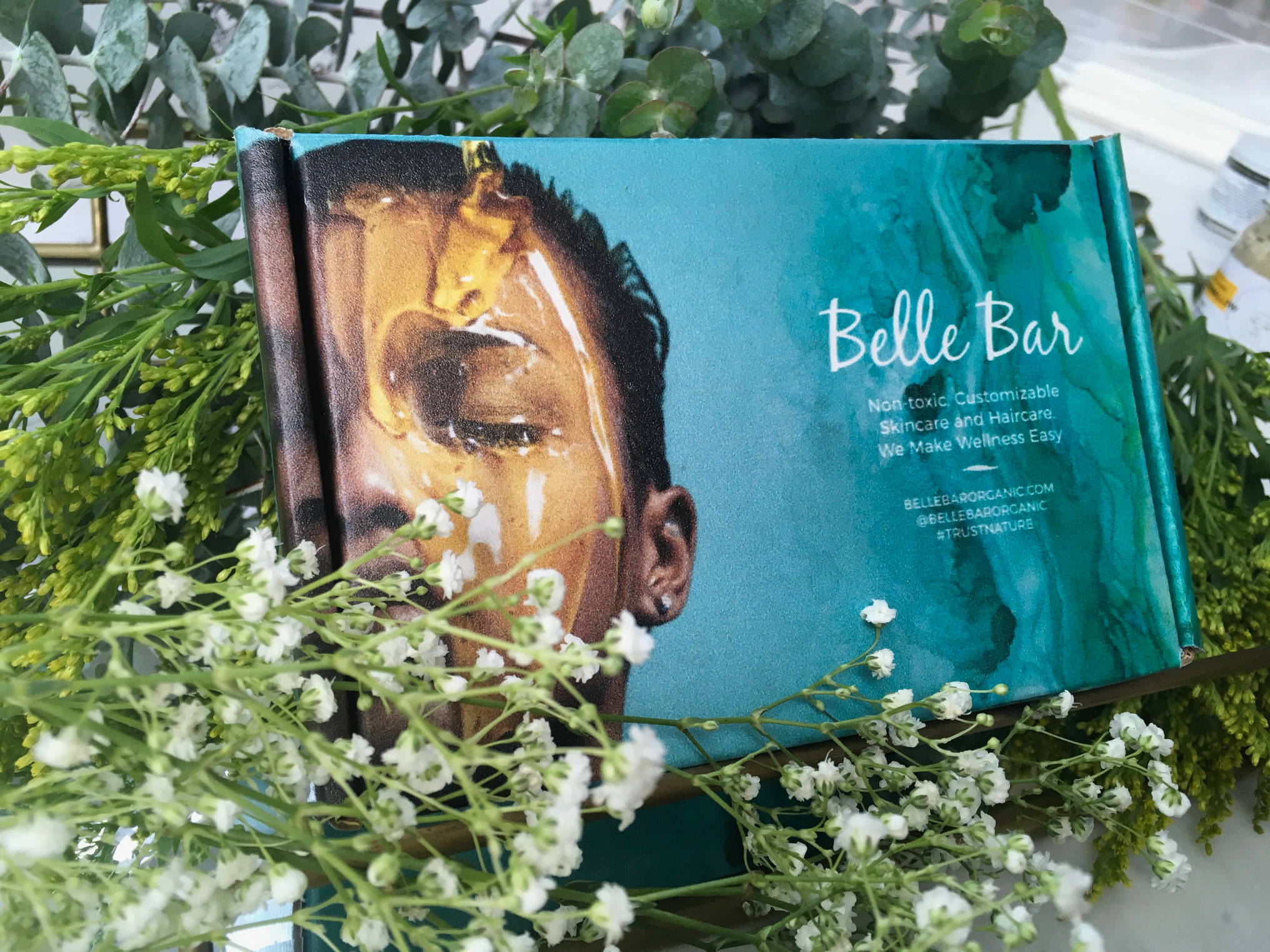 Week 2
FOLLOW ALL THE STEPS FROM WEEK #1 EXCEPT USE A MOISTURIZING DEEP CONDITIONER INSTEAD OF A STRENGTHENING DEEP CONDITIONER.
Ultra Nourishing Guacamole Hair Mask

- Great for extremely parched strands and high porosity hair

Restorative Hibiscus Hair Mas

k - Great if you're also experiencing hair damage
Intense Regeneration Fenugreek Hair Mask - Great for helping promote hair growth while adding moisture
Week 3
FOLLOW ALL THE STEPS FROM WEEK #1
Week 4
FOLLOW ALL THE STEPS FROM WEEK #2
REPEAT ALL OVER AGAIN FOR MONTH #2
What About A 10% Discount Off
Your Next Purchase?
Subscribe for Belle Bar newsletters and get 10% off for your next purchase.
Don't miss the information about discounts, sales, and new products.
2 Free Samples in Every

$30 Order

30 Day No Questions

Asked Return Policy

Over 1000+ 5 Star

Reviews

Free Shipping Over $49

Throughout U.S.