ambasador
Join The Belle Bar Organic Beauty & Wellness Squad
What's included:

Access to free + discounted products

Paid content collaborations

Features on our social and digital channels

Long-term partnerships that encourage growth for you and your social platforms

Exclusive access to the best hair health tips
What Kind Of Women Are We Looking For?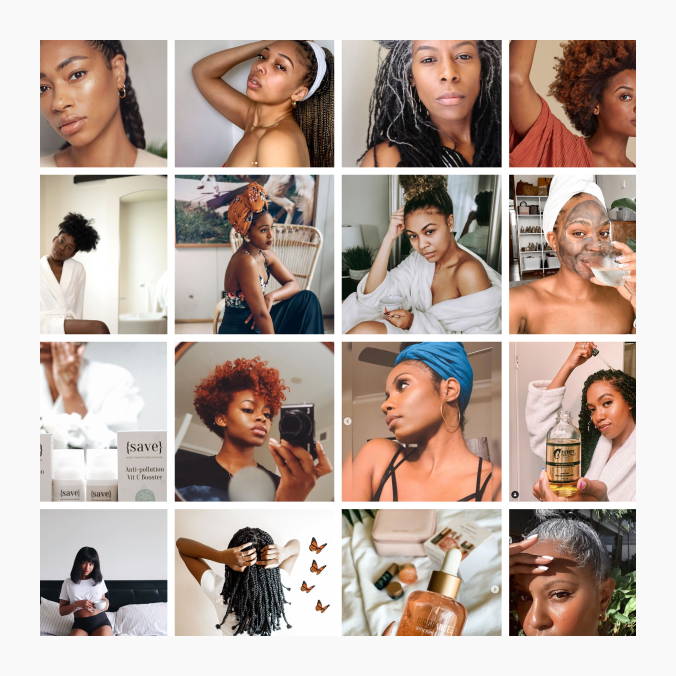 We Are Looking For Gorgeous WOC Beauty Micro Influencers!
What kind of content?
Hair tutorials of course! Wash day, protective styling, nighttime Moisture routines, early morning hair prep, straightening your hair, braiding your hair, easy DIY's... the works! You can do it all with our products. Video & photo's!
How many followers do I need to have?
You don't need many at all. We just want to see you have the SKILLS needed for the gig. Most of the content you create we will use on our social media, website, email and private community. You def can post on your social if you like but it's not a commission based program.
Do I have to have a certain look?
The BBO woman is about 25 to 60. She is naturally beautiful, loves wellness or just starting to immerse herself in it. She is sassy, smart and fun. She is healthy and has embraced all of her curls, kinks and coils. Whether you are a 3a to 4c we love it! We want naturally curly hair, locs, silver hair you name it. You will represent our community, so we need brand ambassadors are dynamic as they are.
FOR US. BY US. WITH YOU.
Our products are made...
by black women, for black women
& we can only build this brand with the support
and creativity of black women!
What About A 10% Discount Off
Your Next Purchase?
Subscribe for Belle Bar newsletters and get 10% off for your next purchase.
Don't miss the information about discounts, sales, and new products.
30 Day No Questions

Asked Return Policy 

Free Shipping Over $85

Throughout U.S.

Exclusive SMS & E-mail Deals