Banner
We will donate 15% of our profits from a special #DEARBLACKGIRL Bundle for the next 30 DAYS!
We are harnessing the power of our platform and the power of the black dollars of our community to direct them to build/rebuilding black businesses. We will use the 15% to donate to the groups dedicated to the rebuilding of black businesses across the nation that have been harmed during our moment of uprising.
#AFFIRMBLACKBUSINESS #DEARBLACKGIRL BUNDLE
✔️ 3 Piece #DEARBLACKGIRL Chebe Powder Moisture Kit - All Porosities - Chebe Powder Hair Mask, Guacamole Hair Mask, (2) Golden Sea Buckthorne Butter
✔️ (2) Best Selling Onion & Garlic Thickening Ayurvedic Herb Hair Oil
✔️ 4- PART EMAIL MINI-SERIES - The History and Celebration of African Hair!
Price - $99.00, Total Value $152.00 - SAVE 33%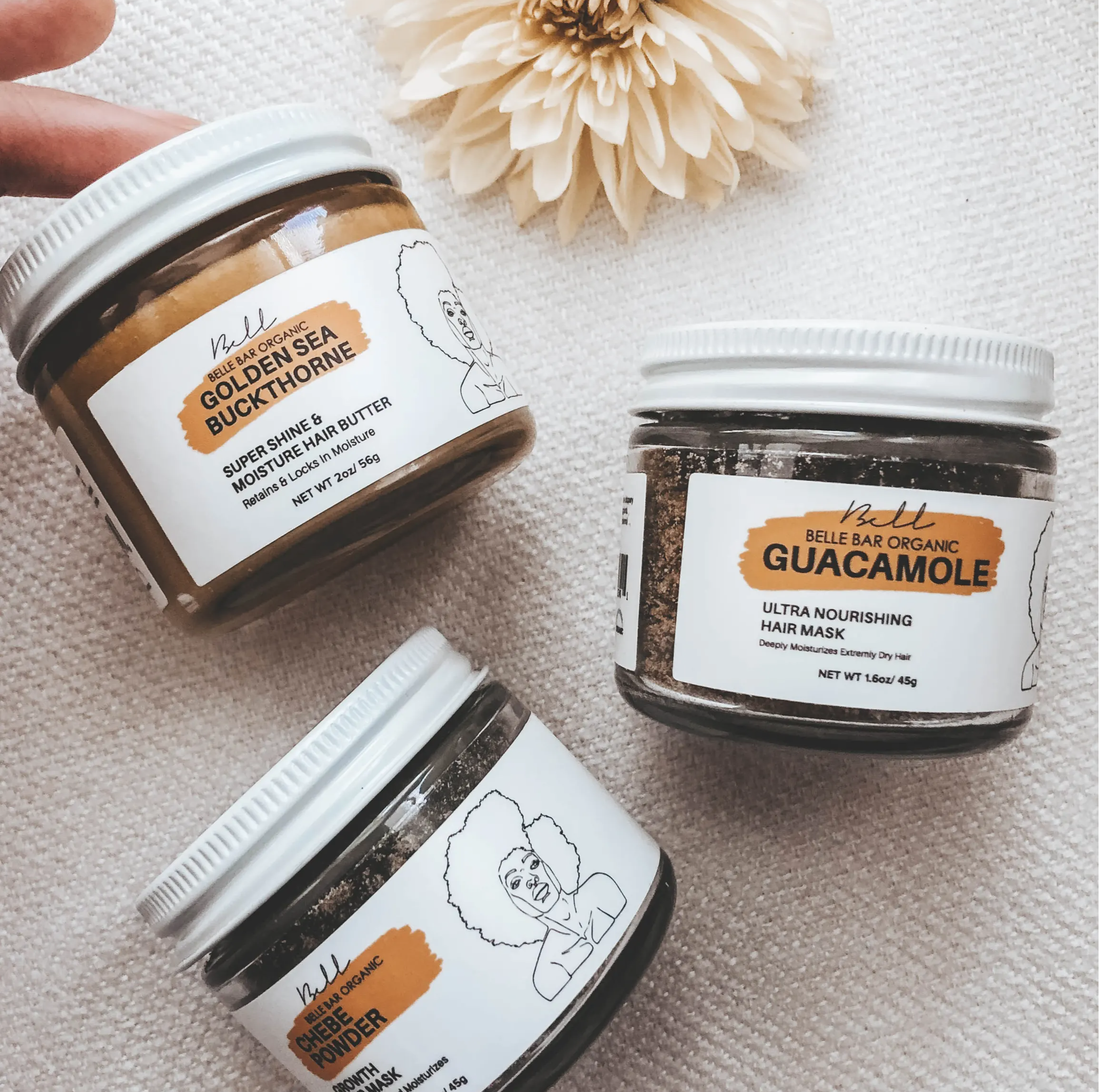 What About A 10% Discount Off
Your Next Purchase?
Subscribe for Belle Bar newsletters and get 10% off for your next purchase.
Don't miss the information about discounts, sales, and new products.
30 Day No Questions

Asked Return Policy 

Free Shipping Over $85

Throughout U.S.

Exclusive SMS & E-mail Deals