BRAND AMBASSADOR PROGRAM1
JOIN #BBONATURALBEAUTIES
THE BELLE BAR ORGANIC BEAUTY & WELLNESS SQUAD
Sooooo 2020 is just going to do us like this huh? I see you.
No worries, No matter what is going on in the outside world we always have one thing. EACH OTHER.
Just as you guys rely on us for hair care products, lessons and someone too lean on, we need you just as much.
That's why we started #BBONATURALBEAUTIES, our new content creation program that directly supports our community during this crisis. We're helping micro influencers and small businesses across the country who are out of work with this new initiative. Our #BBONATURALBEAUTIES / content creators will create dope, inspirational, beautiful content and tutorials for our website and social media channels.
The best part: We will pay you for it (and free BBO product of course)!
We know times are tough, but we're in this together!
Love you, Sis!
  WHAT KIND OF WOMEN ARE WE LOOKING FOR?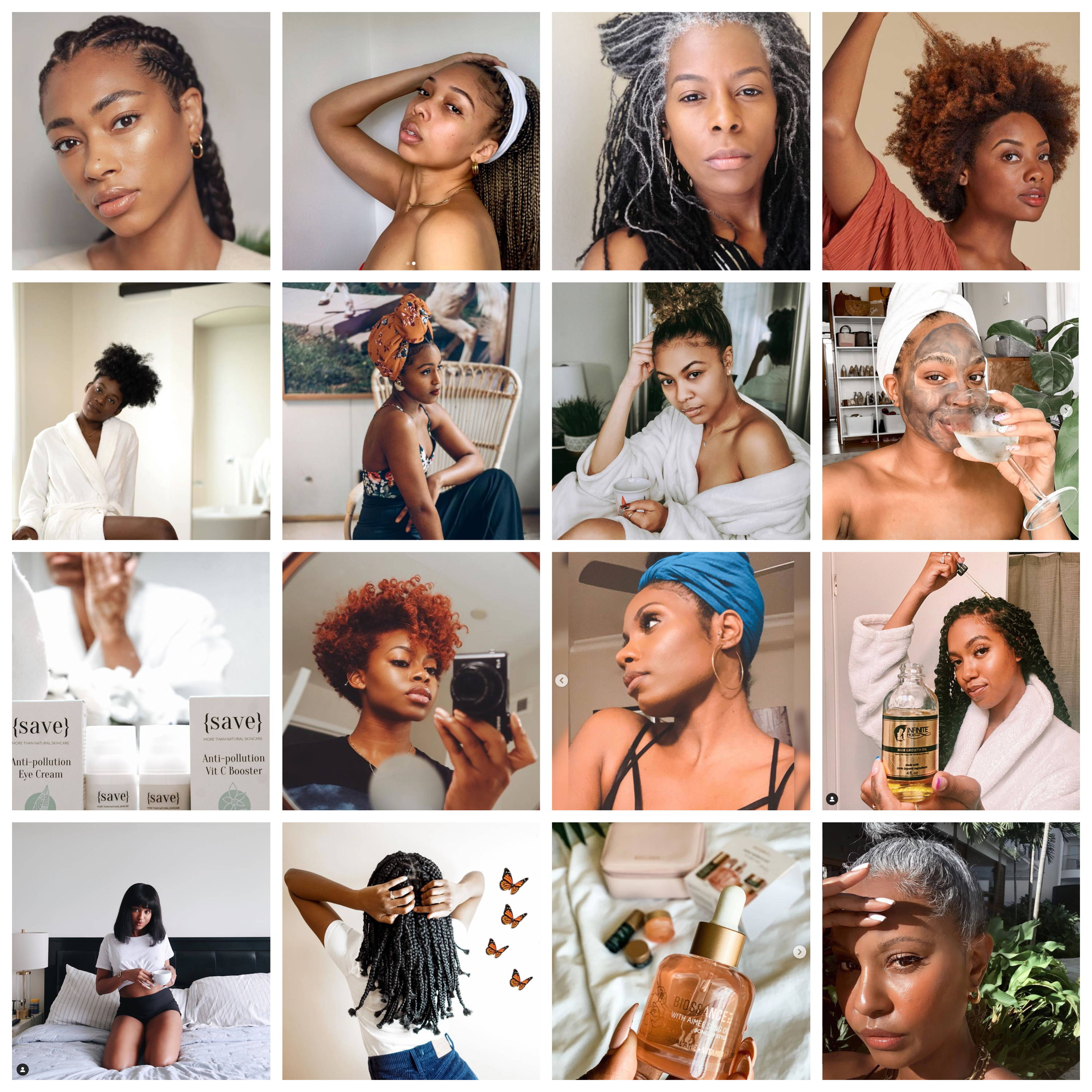 We Are Looking For Gorgeous WOC Beauty Micro Influencers!
WHAT KIND OF CONTENT? 
Hair tutorials of course! Wash day, protective styling, nighttime Moisture routines, early morning hair prep, straightening your hair, braiding your hair, easy DIY's... the works! You can do it all with our products. Video & photo's!
HOW MANY FOLLOWERS DO I NEED TO HAVE?
You don't need many at all. We just want to see you have the SKILLS needed for the gig. Most of the content you create we will use on our social media, website, email and private community. You def can post on your social if you like but it's not a commission based program.
DO I HAVE TO HAVE A CERTAIN LOOK?
The BBO woman is about 25 to 60. She is naturally beautiful, loves wellness or just starting to immerse herself in it. She is sassy, smart and fun. She is healthy and has embraced all of her curls, kinks and coils. Whether you are a 3a to 4c we love it! We want naturally curly hair, locs, silver hair you name it. You will represent our community, so we need brand ambassadors are dynamic as they are.
FOR US. BY US. WITH YOU.
OUR PRODUCTS ARE MADE...
BY WOMEN OF COLOR, FOR WOMEN OF COLOR
& WE CAN ONLY BUILD THIS BRAND WITH THE SUPPORT AND
CREATIVITY OF WOMEN OF COLOR!
---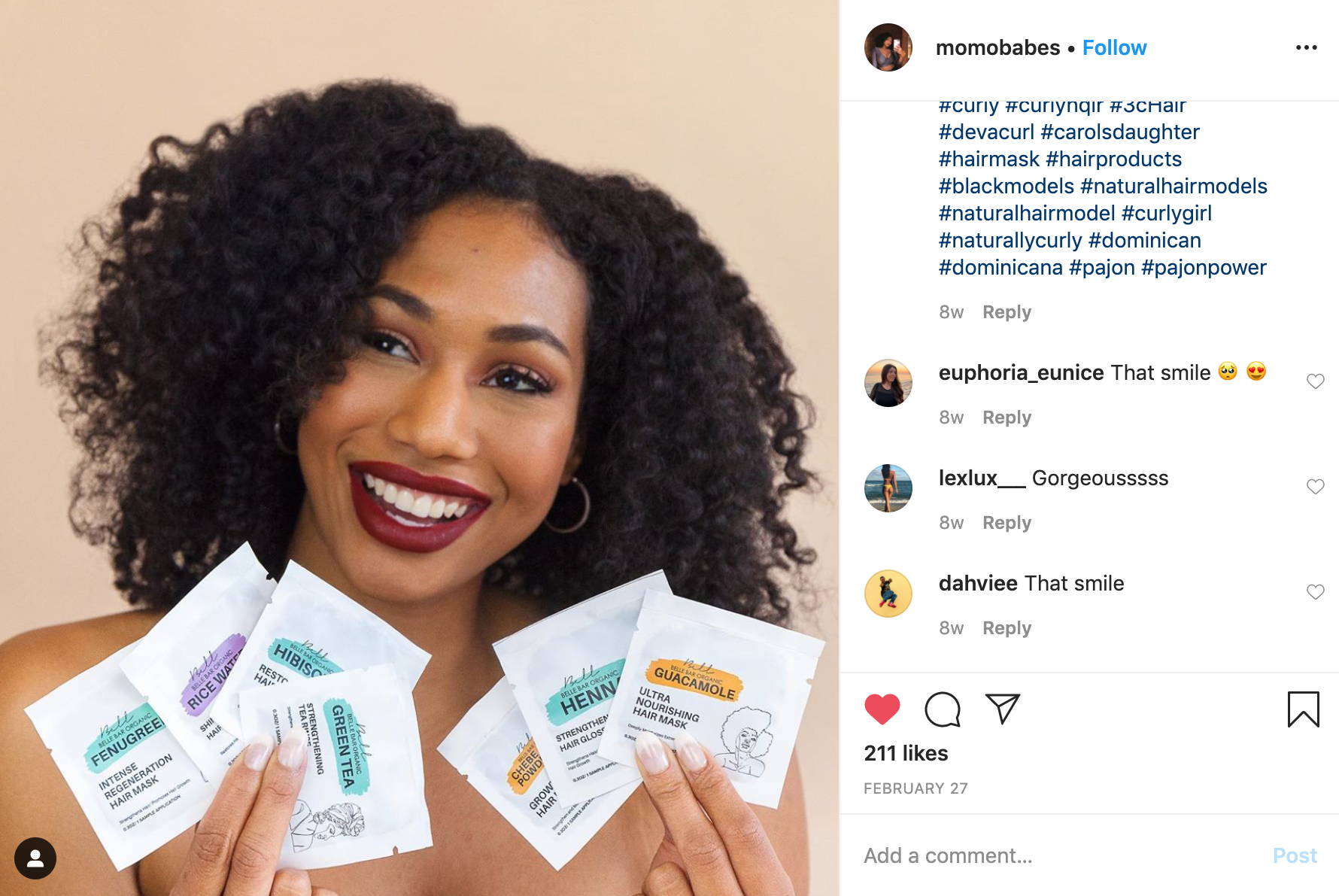 *CONTEST IS NOW CLOSED BUT YOU CAN JOIN OUR WAITLIST! FOLLOW ALL THE STEPS BELOW AND WE WILL REACH OUT WITH THE NEXT STEPS IF WE THINK YOU ARE A GOOD FIT! WE HAVE LIMITED SPACE IN OUR PROGRAM SO THE SOONER YOU APPLY THE BETTER CHANCE YOU HAVE OF GETTING IN!
How to apply?
- STEP #1 - Fill out the application form below! Show us your awesome personality and don't forget to link to your social so we can see your content creation style.
- STEP #2 - Then create a POST on your IG account letting us know why you are a "NATURAL BEAUTY"! Make sure to tag @BELLEBARORGANIC in it and use the #BBONATURALBEAUTIES so we can find it. Your lightning and set up should be as beautiful as you are!
- STEP #3 - If we reach out to you, we will ask you to make a tutorial of your choice using our products. We will send you 1-2 BBO products for free. So, go off sis! We want to see you shine!
THATS IT!
If we love your tutorial we will invite you to become an official #BBONATURALBEAUTIES Content Creator! You will receive free BBO product, access to our private community, shout outs from us on our social and most importantly $$$ to create monthly content for us.
---
Thanks!
This field is required
This field is required
This field is required
This field is required
This field is required
This field is required
This field is required
What About A 10% Discount Off
Your Next Purchase?
Subscribe for Belle Bar newsletters and get 10% off for your next purchase.
Don't miss the information about discounts, sales, and new products.
30 Day No Questions

Asked Return Policy 

Free Shipping Over $85

Throughout U.S.

Exclusive SMS & E-mail Deals