deals & gifts
JOIN OUR 30 DAY GROUP CHALLENGE
For a limited time we are offering our Onion & Garlic Thickening Ayurvedic Herb Hair Oil and our Green Tea Length Strengthening Tea Rinse for 20% Off when you buy them together! Why? Because we are hosting a challenge.
Welcome to our 30 day Scalp Massage Challenge.
For the month of April join us in our Facebook group as we host our first challenge of 2020. A relaxing Ayurvedic hair technique that improves scalp health and promotes hair growth. As we stay home the next few weeks we can use this opportunity to start new norms and practice self care.
So take advantage of our bundle deal, join our community and let's get to work!
The Benefits of Scalp Massages
It lubricates and conditions the scalp, helping to prevent flakes and dry scalp without the use of harsh chemical shampoos.
It helps enhance blood circulation in the head and neck area. When the scalp is "tight" from stress, circulation and hair growth are impeded.
It helps strengthen the roots of the hair and nourishes the hair-shafts, promoting new hair growth and strengthening current hair.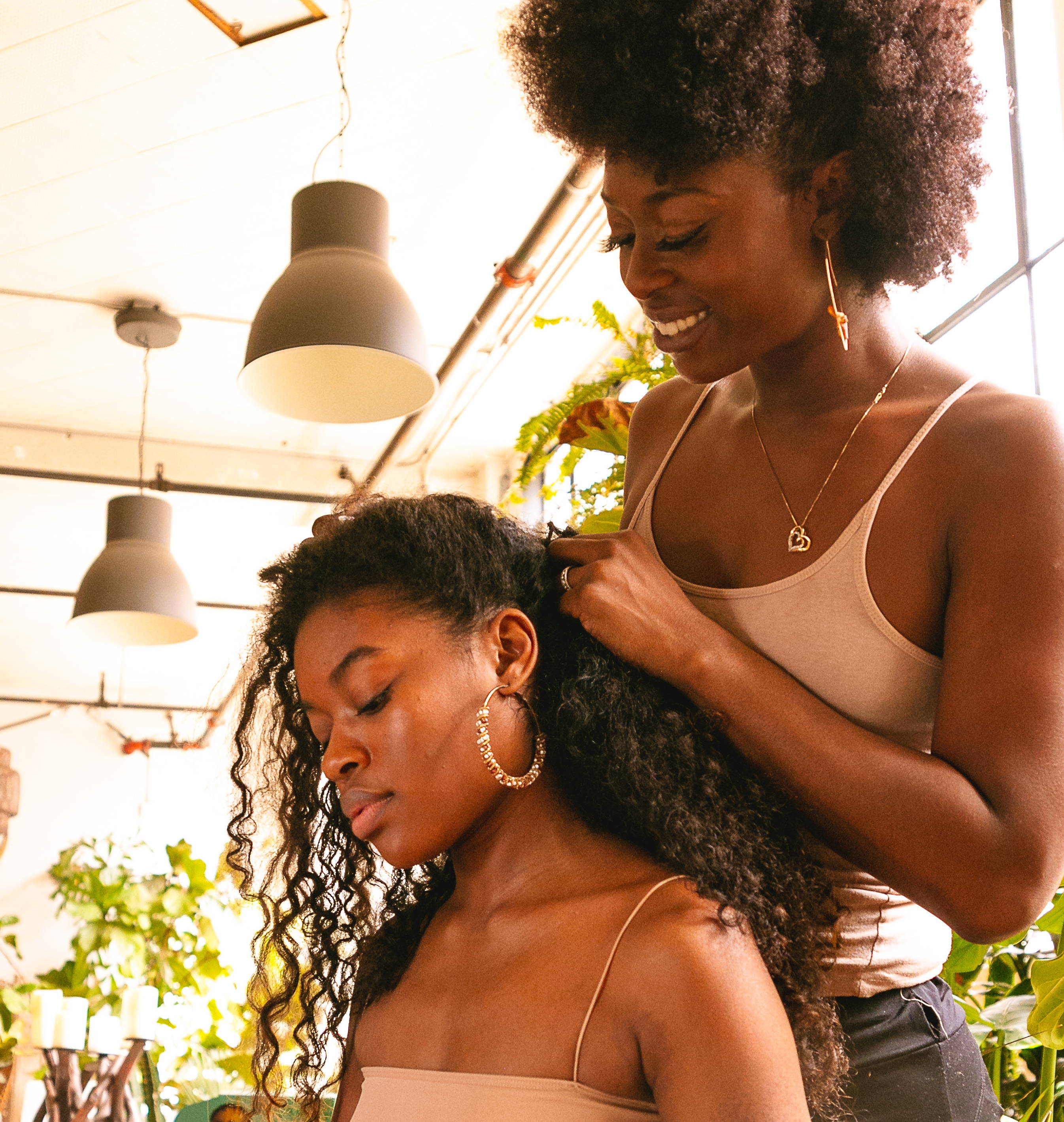 30 Day No Questions Asked Return Policy
Free Shipping Over $49 Throughout U.S.
2 Free Samples In Every $35+ Order
Over 1000+ 5 Star Reviews
Free Shipping Over $49 Throughout U.S.
30 Day No Questions Asked Return Policy
2 Free Samples In Every $35+ Order
Over 1000+ 5 Star Reviews
Take the Belle Bar Organic Natural Haircare Regimen Quiz!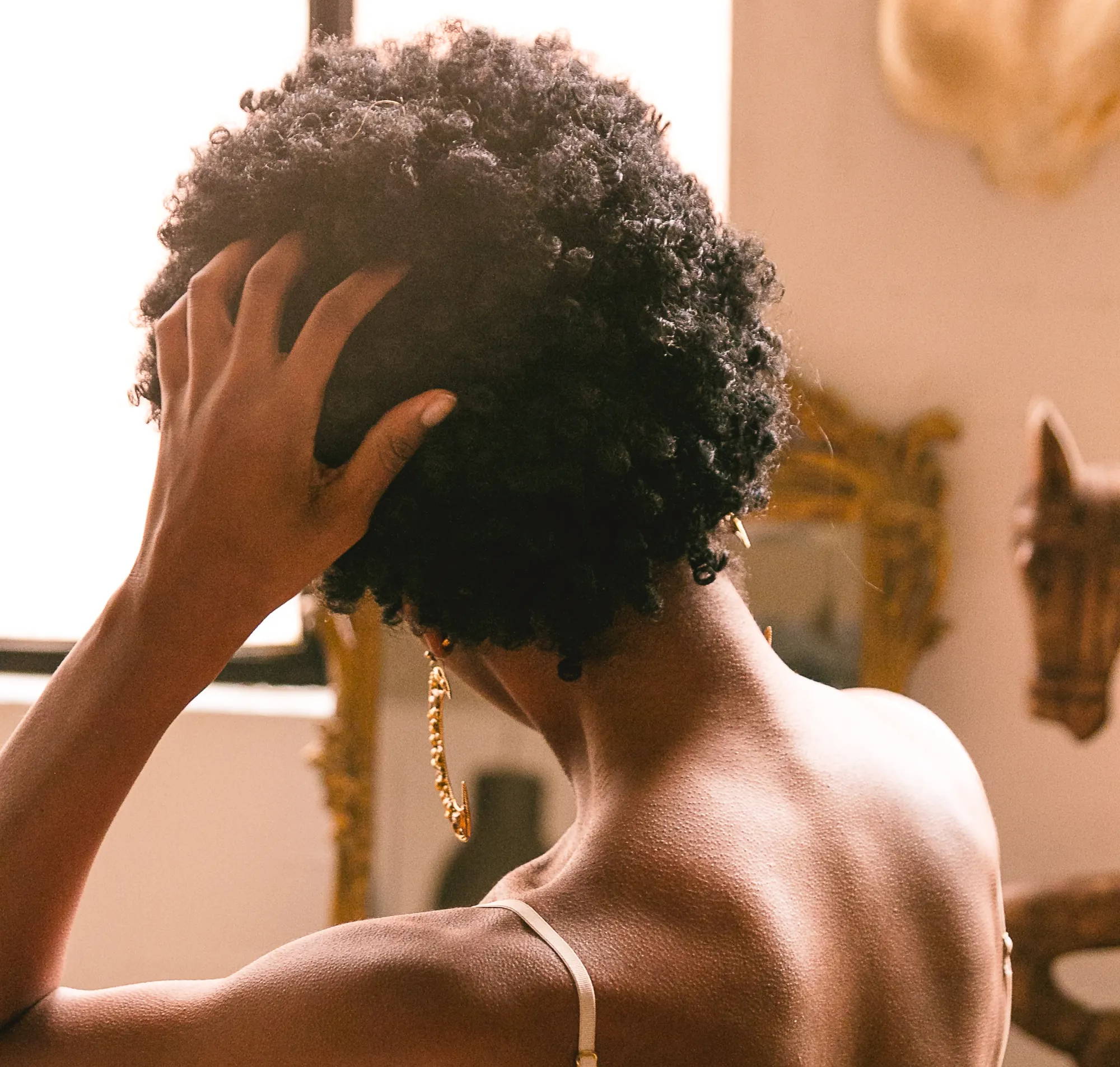 Get to know your porosity!
Consider this Haircare 101.
Knowing your porosity is a GAME CHANGER! It helps you figure out:
How to tweak your regimen so it works for you
Which ingredients to use
Which ingredients to avoid
When to use heat
If you should follow the LOC method or the LCO method
and more...
More than hair type POROSITY is THE most important piece of hair care information you need to know!
If that isn't enough with your quiz result you will get a mini kit recommendation specifically for your hair type!
33% OFF of our retail price!!!
If you wanted to try Belle Bar but don't know what to get, this is the deal for you!
---
Want A Guided Step By Step Natural Hair Program?
Take Our Hair Growth E-Course!
Join us as we go on a 60-day hair journey to strengthen, revitalize, grow and thicken our hair using all natural Ayurvedic ingredients! Join us for the first official Ayurvedic Natural Hair Course for Women of Color!
We believe that to achieve your natural hair goals you need to follow a 3 pronged-system. Organic, non toxic beauty products, a foundational natural hair care education and a natural hair community for guidance and support.
So that is what we are offering you, all in one place. That is why we have created the Curly Proverbz + Belle Bar Ayurvedic Hair Growth Challenge featuring our #LONGHAIRDONTCARE haircare collection. It is the system you need to get you from feeling frustrated and lost in your hair journey to feeling empowered and in control. Plus you are going to grow a few inches!!
Included...
- 6 piece #LONGHAIRDONTCARE Organic Haircare Collection
- 60 Day Ayurvedic Hair Care Education
- Private Community with Guided Support
What About A 10% Discount Off
Your Next Purchase?
Subscribe for Belle Bar newsletters and get 10% off for your next purchase.
Don't miss the information about discounts, sales, and new products.
30 Day No Questions

Asked Return Policy 

Free Shipping Over $85

Throughout U.S.

Exclusive SMS & E-mail Deals