IP.BART (1.1) Pre - HOMEPAGE MOCKUP
Guiding Women Of Color Through The Natural Hair Journey.
Organic Products. Natural Hair Education. Community Support.
Free Shipping Over $49 Throughout U.S.
30 Day No Questions Asked Return Policy
2 Free Samples In Every $30 Order
Over 1000+ 5 Star Reviews
---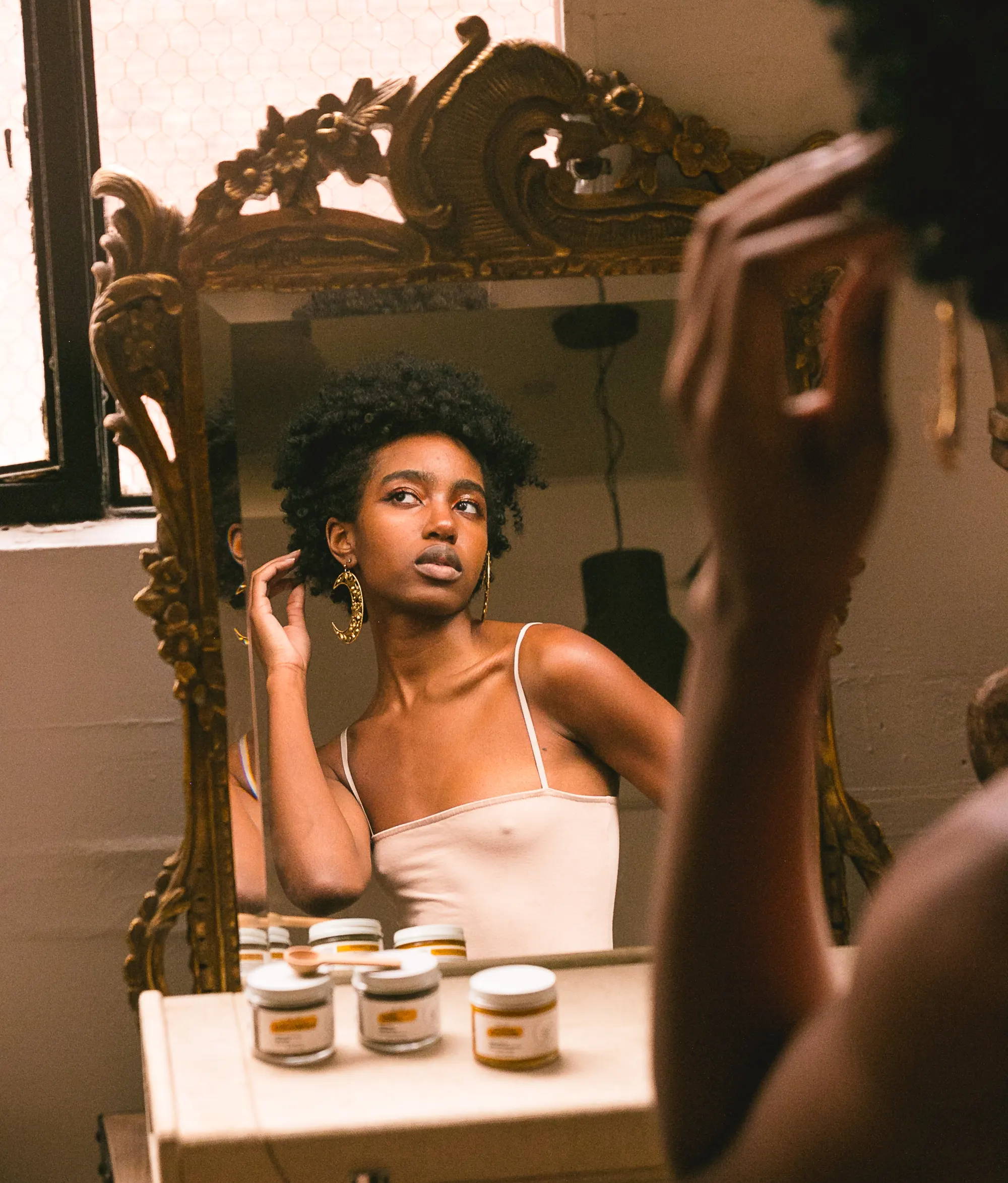 Knowing your porosity is a GAME CHANGER! It helps you figure out:
How to tweak your regimen so it works for you

Which ingredients to use

Which ingredients to avoid

If you should follow the LOC method or the LCO method




and more...
More than hair type, POROSITY is the most important piece of hair care information you need to know!
Take The Quiz and Receive
FREE Personalized Porosity and Hair Regimen Breakdown
PLUS....
A FREE 7-Day Email Porosity Mini Course
+ Personalized Mini Hair Kit Recommendation
33% OFF of our retail price!!!
If you wanted to try Belle Bar but don't know what to get, this is the deal for you!
---
THE BELLE BAR ORGANIC BEAUTY SQUAD
We Are Looking For Gorgeous WOC Beauty Micro Influencers!
Just as you guys rely on us for hair care products, lessons and someone to lean on, we need you just as much.

That's why we started #BBONATURALBEAUTIES, our new content creation program that directly supports our community during this crisis. Instead of using our marketing budget towards more traditional photoshoots and large influencer campaigns, we'll give it to micro influencers and small businesses across the country who are out of work.
Our content creators will create dope, inspirational, beautiful content and tutorials for our website and social media channels. The best part we will pay you for it ( and free BBO product of course)!
We know times are tough, but we're in this together! Love you, Sis!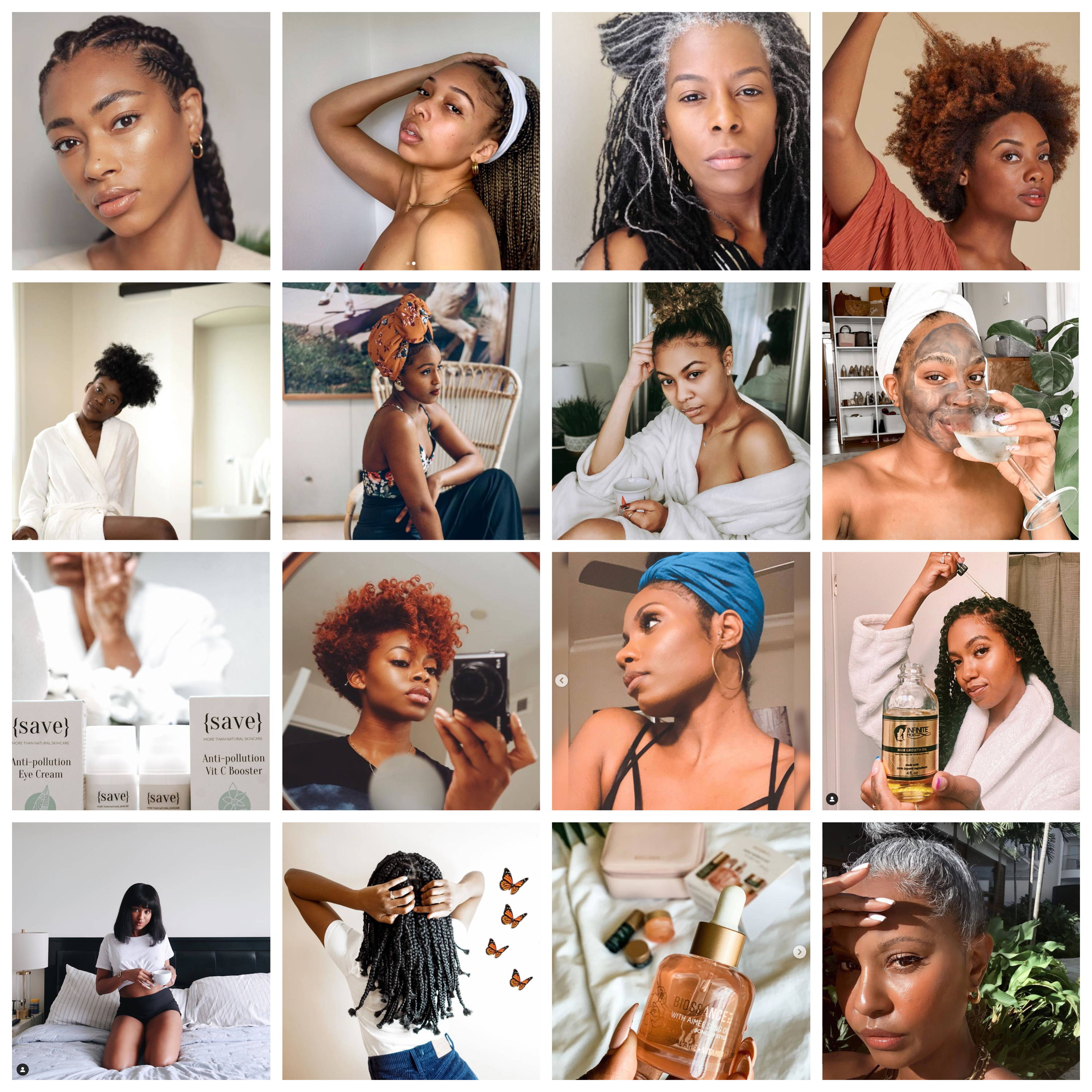 *Influencers pictured are not currently in #BBONATURALBEAUTIES. They are a representative of the kind of influencers we are looking for.
---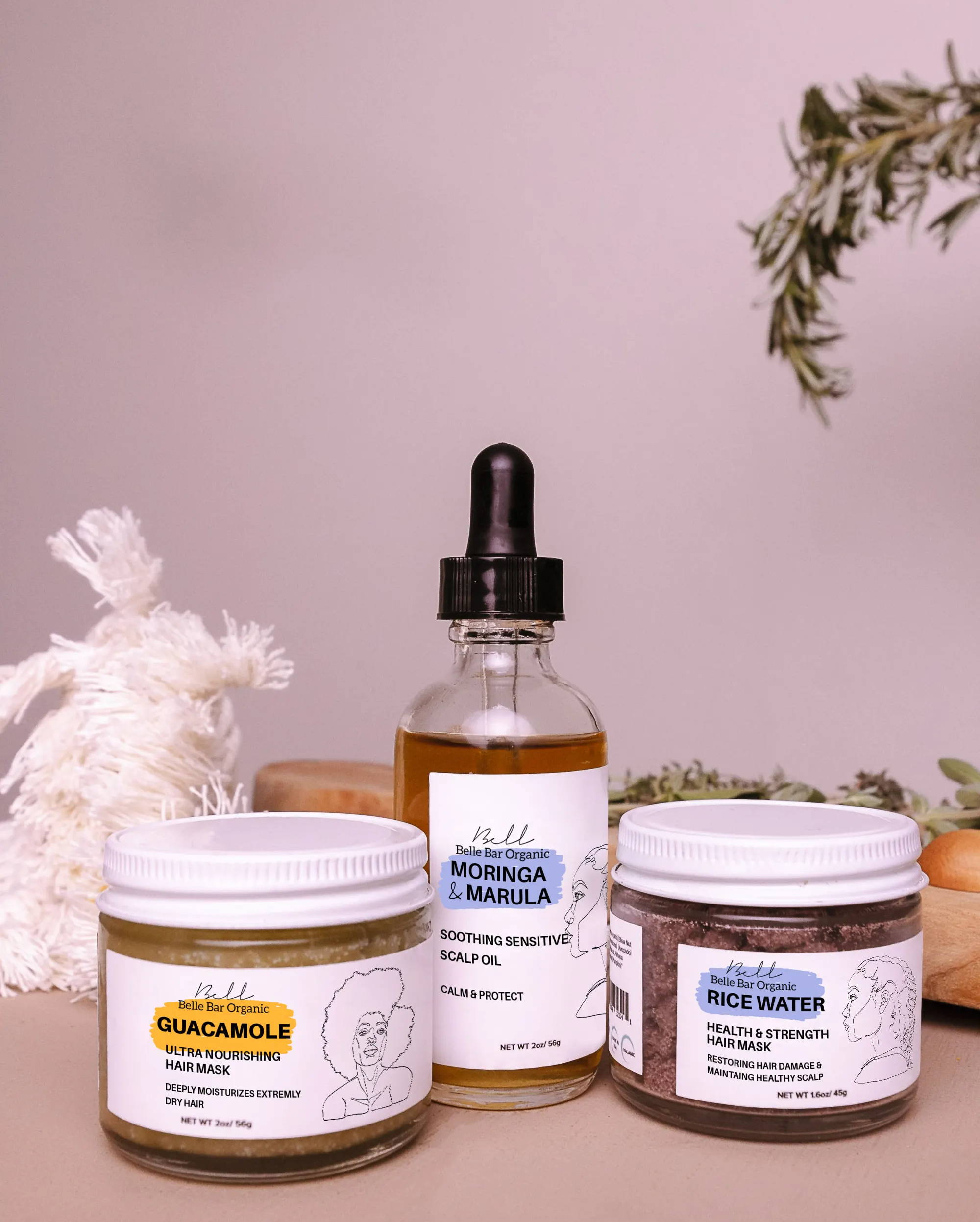 All Natural Rice Water
Hair and Scalp Rebuilding Mini Kit
Limited Kits Available!
Hair Loss, Scalp Irritation, Texture Change, & More?
If you feel like you have tried everything and nothing works or maybe you haven't tried anything because you don't know where to start... this is this 4 piece hair kit for you.
 Rice Water Hair Mask gently rebuilds the hair shaft 
Guacamole Hair Mask deeply hydrates,
(2) Moringa and Marula OIl soothes the scalp
Witch Hazel Tea Rinse gently cleans and nourishes your scalp and hair follicles.
+ Free 7 day Healthy Hair Mini Course
---
OUR PRODUCTS ARE GOOD FOR YOU!
Hair Masks, Tea Rinses, Hair Oils, Hair Cleansers & Hair Butters!
Organic. Preservative Free. Vegan Friendly. Fragrance Free. Cruelty Free
We've seen major strides in the beauty industry in just a few short years, but women of color are still left out of the green beauty movement almost entirely. Belle Bar's entire mission is to create a space for women of color to gain insight and knowledge on natural, holistic beauty. We're flipping the script — sometimes you have to create the space yourself!
Women of color deserve access to natural, toxic-free beauty, because wellness shouldn't be optional, it should be a given. Welcome to our family and a new way of doing things!
---
Stock up on your favorite goodies, find new ones or purchase gifts for your favorite CURLfriends!
---
Onion & Garlic Thickening Ayurvedic Herb Hair Oil
Dealing with thin, shedding hair? Sis, we got you…no need to whimper in frustration, we understand the struggle. That's why we formulated this oil to stimulate hair growth and strengthen your hair to reduce shedding. Only tears of joy from our Onion & Garlic Hair Oil!
2 bottles in every order!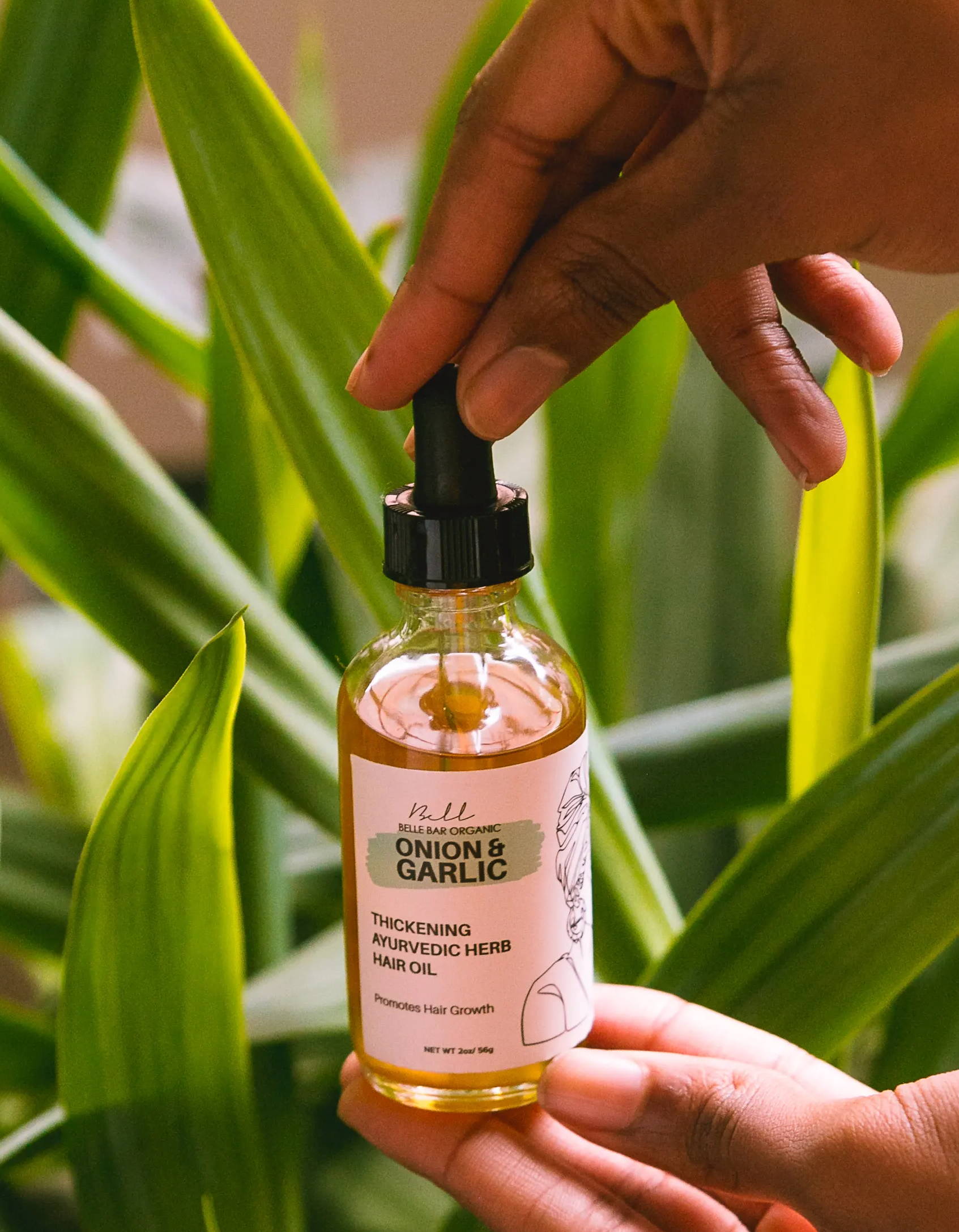 ---
We Cater To All Of The Kinky, Coily, Curly Hair Types.
Low Porosity? High Porosity? Combo Curls? We got you!
Have you ever said….

I want to go natural but i don't know how to start?

Or,

How do I create a haircare regimen that works?

Or

I hate my hair and

I don't know what to do anymore. 

Then Belle Bar Organic is for you.

We offer the products, education and community support to help guide you through the process of returning all-natural.